Robert Intelisano, CLU, CSA, LUTCF
Owner | President of Intelisano & Associates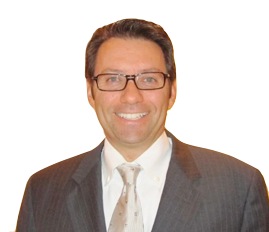 Robert is President & Founder of Intelisano & Associates. His expertise is in asset protection, long term care, estate planning as well as portfolio management. Robert has been successfully working with his clients and their advisors since 1987. A renowned speaker in his field, Robert lectures on a variety of financial planning topics to professional associations, companies and non-profit organizations as well. Robert is a significant contributor to the Center for Long Term Care Financing; an organization dedicated to ensuring quality long-term care for all Americans.
Robert leads a team of experienced specialists who help law and CPA firms with structured settlement analysis and design in addition to their own pension, health and employee benefits.
Robert is a graduate of Lehigh University with a B.S. in Marketing. He earned his LUTCF (Life Underwriter Training Council Fellow) designation in 1993, CLU (Charted Life Underwriter) designation in 1995 and his CSA (Certified Senior Advisor) designation in 2003. Robert has served on the board of the New York City Association of Insurance and Financial Advisors as well as a former Chairman of the Manhattan Continuing Education Program.
Robert is a volunteer and contributor to the MS Society, Ronald McDonald House and the Special Olympics. He is an avid sports and fitness enthusiast who enjoys music, reading and traveling the globe.
Life & Health insurance licensed since 1987
Prudential Rookie of the Year 1988
Qualified for MDRT Million Dollar Round Table 1990
Earned LUTCF Designation in 1993
Prudential Manager of the Year 1995
Earned Chartered Life Underwriter CLU in 1995
Founded Intelisano & Associates, Inc. in 1999
Earned Certified Senior Advisor CSA in 2003
Specialties:My Team & I work with Business owners, Entrepreneurs and Families handling insurance and asset protection needs as well as safe-money management.
President Intelisano & Associates Inc.
Forest Hills, New York
Full Service Independent Insurance Agency representing 100+ Insurance Companies handling:
Life Insurance, Health Ins & Group benefits
Disability & Long term care insurance,
Estate & College Planning & Portfolio Management
Property & Casualty arm just launched

Lehigh University – College of Business and Economics 
Robert is a graduate of Lehigh University | B.S, Marketing