How to find a good insurance agent / planner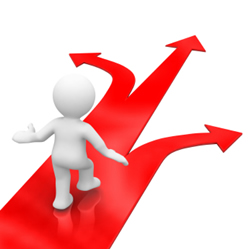 Insurance agents & financial planners are trusted with fitting their clients into suitable life, health, homeowners & business policies to name a few.
There are numerous insurance providers & they are not all the same. Therefore, it's important that the agent you choose be well-versed in policy differences from company to company and informed of the latest news & trends. He/she also needs to be concerned with your personal planning needs and capable of explaining your options in a way you can understand.
Follow these tips on what to look for to find a good agent/planner:
TIP 1: Knowledge and experience. There is no substitute for experience. Look for agents/planners that have been in their field for a minimum of 5 years. The better ones will also have advanced planning designations (higher education) next to their names. Keep an eye out for CLU (chartered life underwriter) CFP (certified financial planner) and CSA (certified senior advisor).
TIP 2: Independent agents. This may be counter-intuitive. In reality, independent agents/planners are in a better position to help you than "captive agents". The independent agent represents numerous insurance companies and must be well-versed on all their policies in order to find the best one for you. The captive agent (i.e. Allstate or Prudential) often promote their own company products first in order to qualify for their company-sponsored trips and subsidized health insurance. Make sure your agent places your needs before their own!
TIP 3: Fee structure. Most of the established independent agents/planners don't charge a fee for time and/or services. They receive compensation from whichever insurance company you decide to do business with. Beware of agents/planners and advisors that charge steep upfront consultation fees.
TIP 4: Get a second opinion. Most people are already working with an agent/planner. Do yourself a favor and get a second opinion using the tips given in this article. You will be surprised at what you can learn from a free consultation with an independent agent.
TIP 5: Due diligence. Invest the time to call 2 or 3 agents. Start a small list and ask around. Friends, family or colleagues that are satisfied with their agent is a good place to start. Check for them on the internet and gather as much information as possible. Then the agent to ascertain how well he/she listens to your needs and equally important, how skilled they are in understanding the broad landscape of insurance options.


Call Robert at 917-359-3985        

  Contact Robert here